What an awesome weekend! I took a half day on Thursday and then took Friday off so I could go with Andy to his company Christmas party. This year we stayed at The Canyons in Park City. I thought I'd share some pictures from the party and from the rest of the weekend.
My sisters, Jen and Lindsey came by on Thursday afternoon for a visit.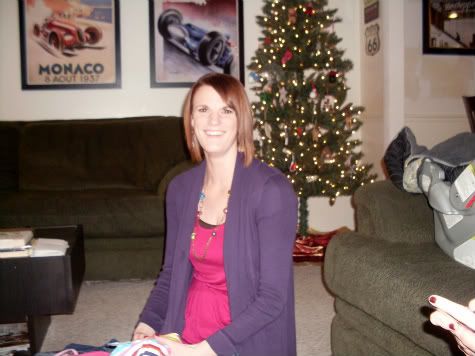 Jen brought Nellie and we had so much fun playing with her. She's discovered that she can stick out her tongue so we kept trying to get her to do it.
Lindsey also cut and colored my hair. So convenient to have two stylists in the family.
Then Andy and I headed to Park City. Our room was gorgeous! Here we are all fancied up ready to go to dinner.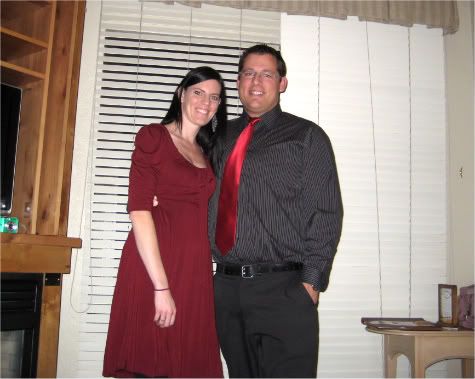 The view from our room. It was nice to relax in that hot tub and heated pool after dinner and the show.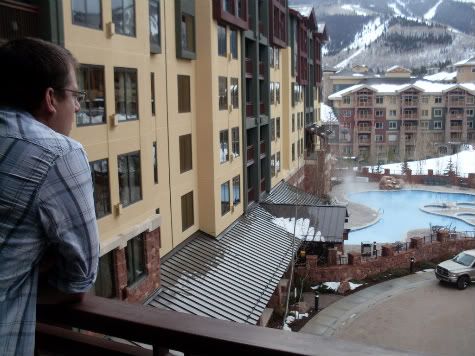 This is at dinner. The food was so good and the talent show after was really funny. We had a great time.
I had to take a picture of the centerpieces because I thought they were so pretty. They even had an ice sculpture in the shape of ES3's logo but I didn't get a picture of that.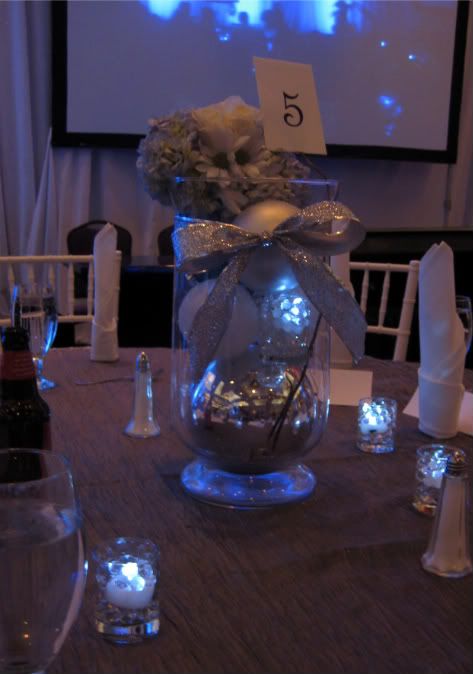 The next day we bummed around Park City for a while but it was raining to we came home.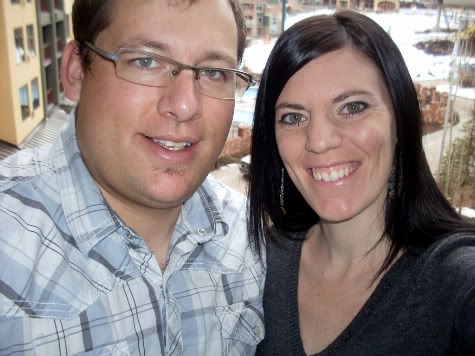 On Saturday I did some Christmas shopping. I also made my ornament for the family ornament exchange. I thought this one was going to be easy this year but three hours later I was still working on it!
We also watched some movies. Last night we watched To Catch a Thief by Alfred Hitchcock.
And I make Chocolate Crinkle Cookies and hot apple cider. I found the cookie recipe at
Little Brown Pen
.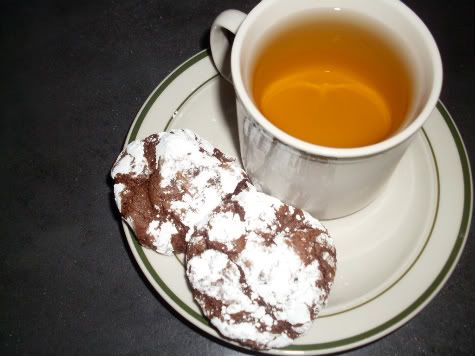 Definitely a successful weekend!