Well, my niece isn't here yet but I'll cut her some slack. She isn't due until the 16th. Last week the doctor got us all excited predicting that she would be here by the end of the weekend.

When she didn't come, we were pretty disapointed, especially my sister Jen, who is pretty tired of being pregnant. Who can blame her, right?

But the other day she worked on a project that would take her mind off of waiting. She shared pictures of the project on her facebook page. I thought they were so adorable that I just had to ask her if I could post them here.

Check out the wall hanging/non traditional mobile that Jen made for her baby girl.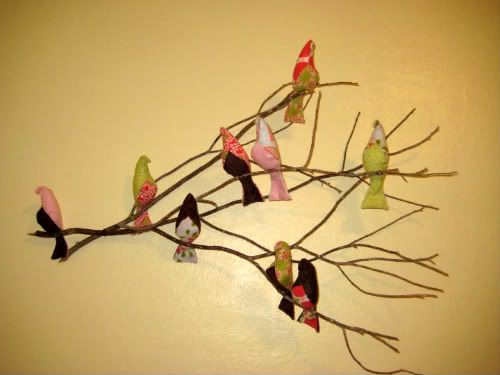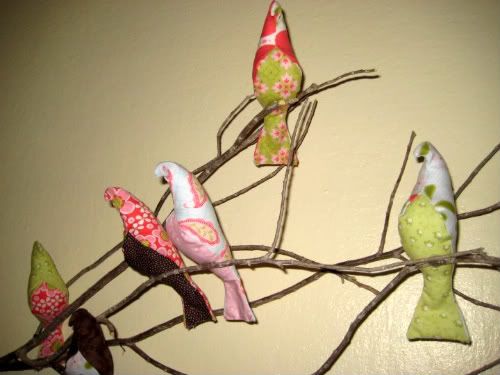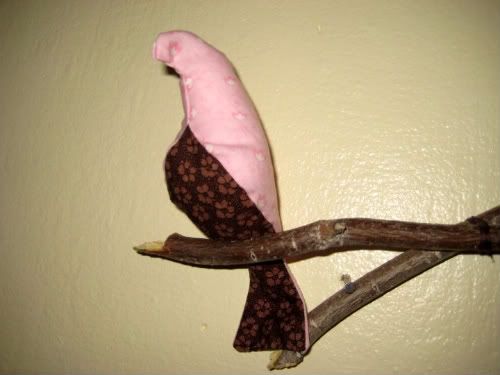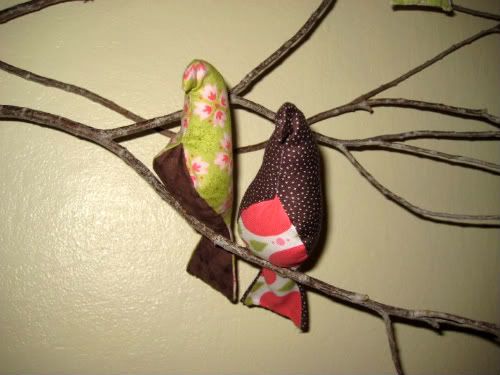 Now isn't that just the sweetest thing you've ever seen?

Jen's mother in law made her a quilt for the baby and sent her the extra scraps of fabric which she turned into those cute little birdies!

What a fantastic DIY project!! Hope you enjoyed it as much as I did. My sister is so talented and she's going to be such a fantastic mommy.

xoxo-Kimberly