On Saturday we held a baby shower for my sister. It was a lot of fun to plan and everything turned out perfect!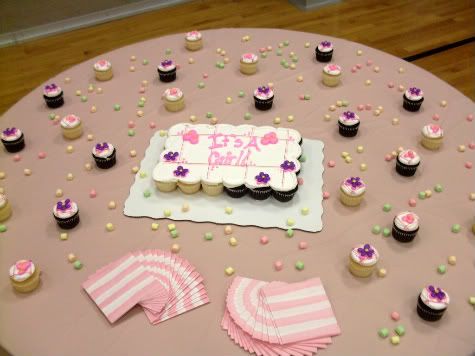 The "Cupcake Cake"
My sisters, Jen and Lindsey (Jen was the guest of honor)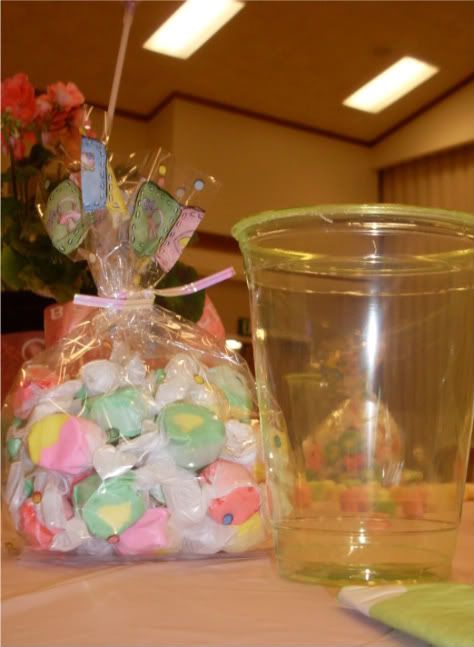 Bags of taffy for our guests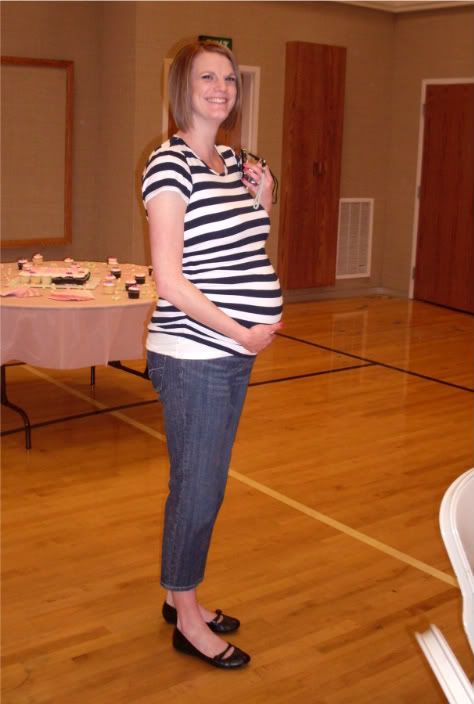 The Mom To Be. Looking great with only four weeks to go!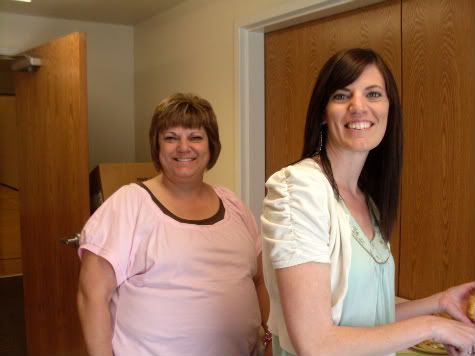 My mom and I, in the kitchen, getting lunch ready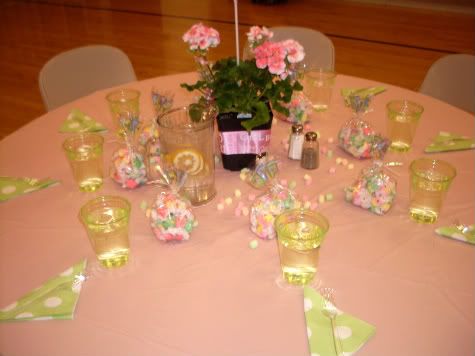 The tables we decorated. Sprinkling multi colored mini marshmallows and dressing up pots of fresh flowers was an inexpensive way to dress up the table and make it fun. Any guest that got a sticker on the bottom of their plate got to take a pot of flowers home with them after the party.
Getting the lunch plates ready for the guests
For lunch we made chicken salad sandwiches on croissants, spinach salad with mandarin oranges and poppy seed dressing, a traditional pasta salad and fruit kabbobs. An easy, light and delicious lunch, perfect for summer.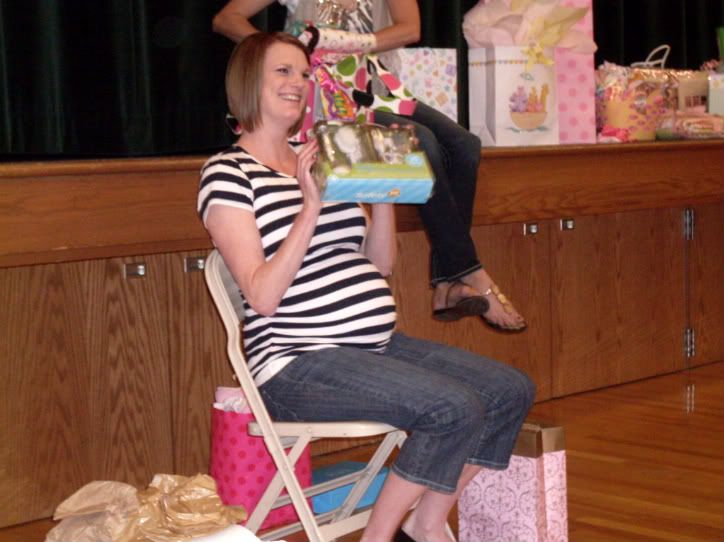 Jen, opening her gifts. Both grandma's to be made her gorgeous baby blankets and when I get a picture of it, I'll have to share with you the adorable diaper bag that my mom made her. You can kind of see it in the background (my other sister is holding it.)
What a fun way to spend a Saturday!
xoxo-Kimberly