Okay, so I decided that I needed a place for my own little musings. Not sure what direction this will go but I'm going to start by showing you something that I've been drooling over all day.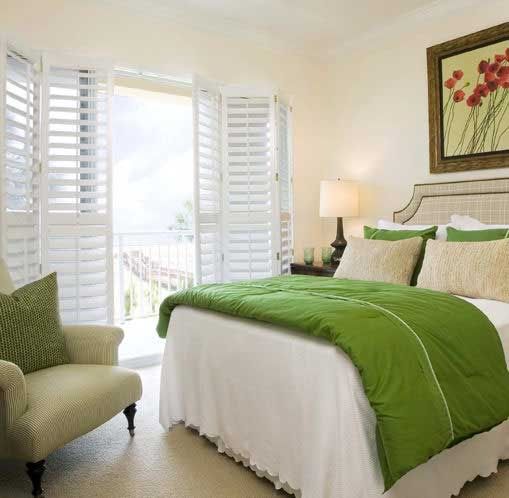 Oh gosh! I can't get over how much I love this room. What do you think caught my eye first?
The green duvet of course! Isn't it perfect? I wish I was snuggled under it right now.
And white shutters!! I love, love, love shutters. Shutters are the perfect decor and can be used virtually anywhere- even in the garden!
And check out that painting of the poppies above the bed. That is the same painting that I simply die over every time I go in to Tai Pan. The frame totally adds to it's charm. Unfortunately it costs a fortune at Tai Pan so I won't be hanging it on my wall any time soon.
There are a couple things I don't love about the room though. Like the headboard for example. Definitely not my style. And the white bedspread. White is a disaster waiting to happen. And the lamp- yuck!
But those three things that I love have kept me staring at this picture most of the day.