...in the yard...

Side note: For those of you on Facebook who think my status means I'm pregnant, I'm very sorry to disapoint, but I'm not. I know. I know. I can be such a let down.

Anyway, on to my discoveries that have nothing to do with a discovery that I'm pregnant-cause I'm not. Just had to clarify one more time.

Discoveries: While digging around in one of my flower beds, I found a very large rock. Then I dug some more and realized that the 'rock' was actually part of Ashland's bone. Remember
this nose
? I think we can safely put two and two together here.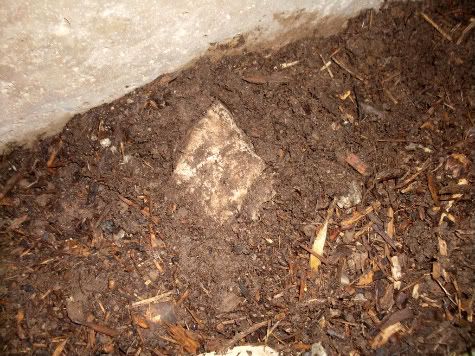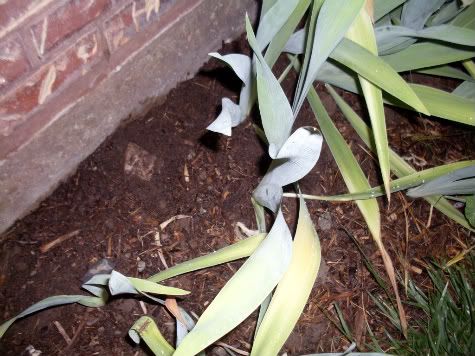 Just after discovering the bone, I looked over to realize that we had our first gladiola!! I've never had a gladiola before. We bought some bulbs in bulk this year and it came with gladiola's, so I was excited to see them come up.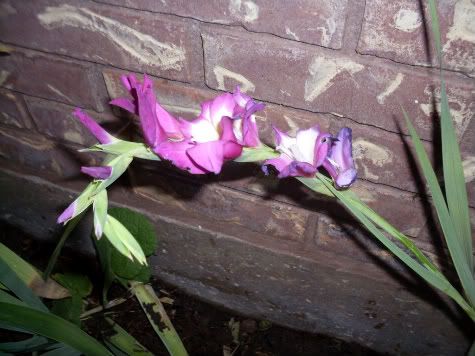 However, I was not so excited to see that it had been trampled. It now has to be held up with this little holdy uppy doo-hicky thing I got at Lowe's. Poor 'lil guy.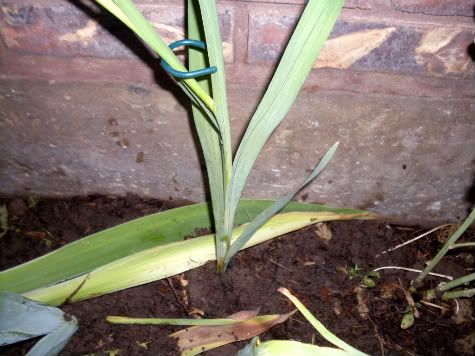 Then I checked on the garden and found peppers!!

Bell Peppers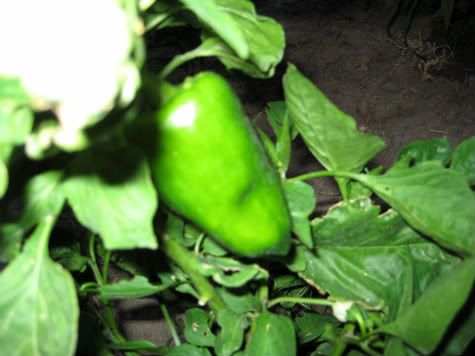 Banana
Peppers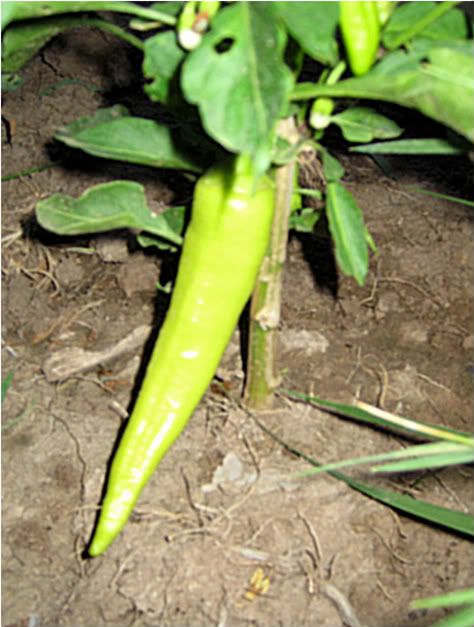 And Anaheim Peppers

I also think that after today's inspection it may be safe to assume that we're about to have tomatoes coming out of our ears.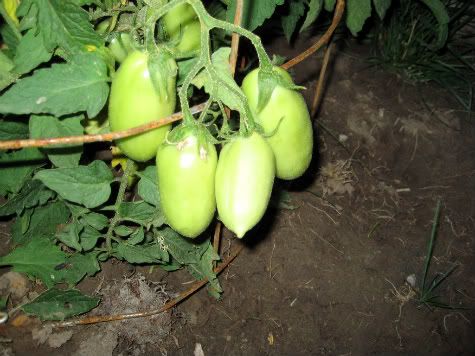 But we're please as punch to discover that our corn is now twice as tall as our neighbors corn. He he. It's taller than Andy!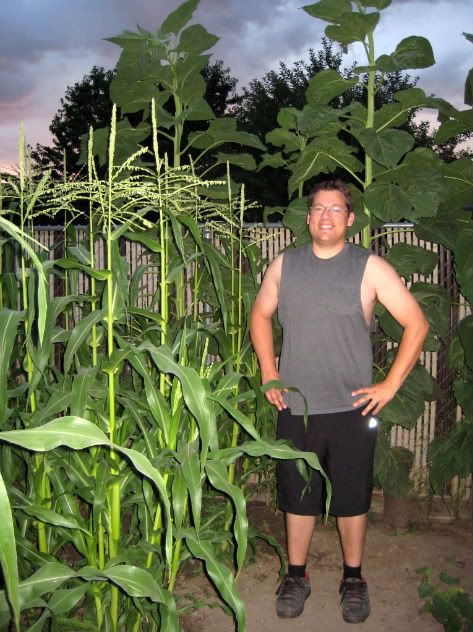 Please ignore my sweatiness. I had just had my butt kicked at Body Pump class.
And finally I'm happy to report that my sunflowers are officially out of control. Remember how tall they were
three weeks ago
?

Even Andy can't reach the top!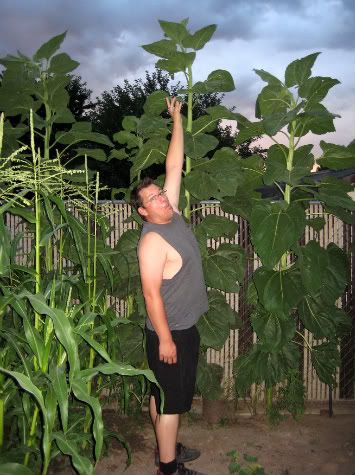 This one's got issues- Leaning Tower of Sunflower:

I'm kinda lovin it. One thing I'm not lovin is the extra shovelling up I've had to do this week due to our
massive visitor
. I will not tell you where or how I discovered his latest drop.

xoxo-Kimberly