Before you read part 3 on our kitchen remodel, please head over to
A Girl in Pearls & A Boy with Toys
. I've been featured as a Pearly Blogger!
Thanks for featuring me, Jen! It was fun to be spotlighted!


Now back to our kitchen and our new counter tops.


Andy decided that he wanted concrete counter tops. I was okay with that and even brave enough to say okay when he stated that this was going to be a DIY project.


I should be having Andy write this post considering he's the one that did all the research and the work on it. I just watched and prayed.


First he had to build a frame to hold all the concrete.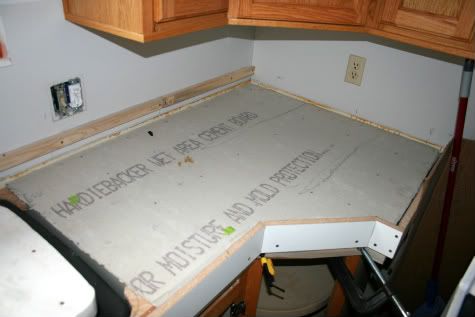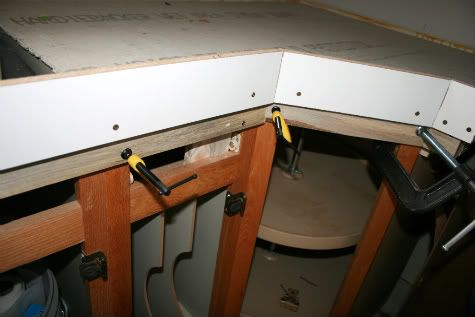 He put 2x4's in to support the bar portion of the counter tops.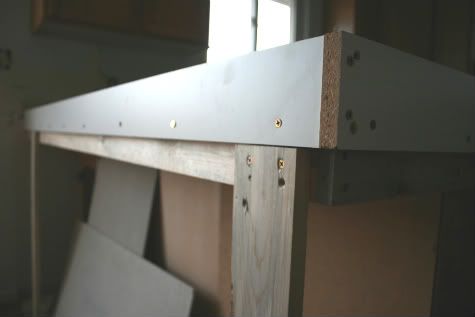 He cut the area out around the sink and put in some styrofoam to define the space where our new sink would go.
He mixed the cement outside. We chose a charcoal color. Then it was time to pour.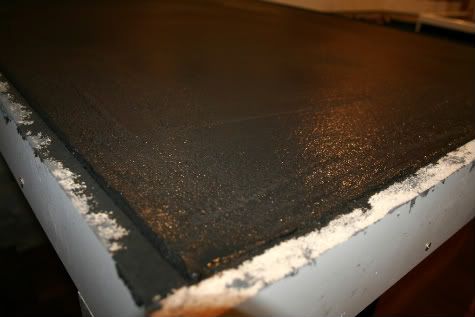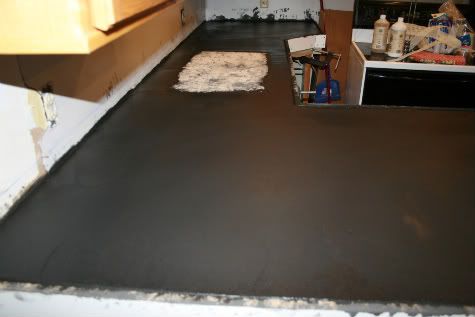 After leveling and smoothing the cement, it was covered while we waited for it to harden.
The edges of the wooden frame were removed after everything had completely hardened. Then the cement was sanded down to smooth the edges.


A protective wax coating was then applied over the counter that made it smooth and shiny. We then installed the sink we had chosen at Home Depot.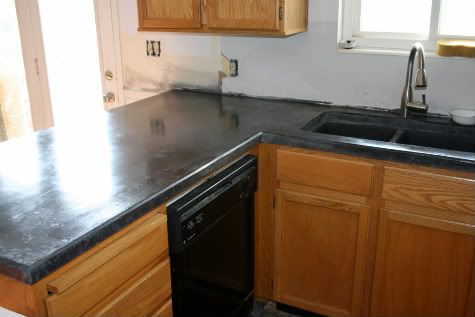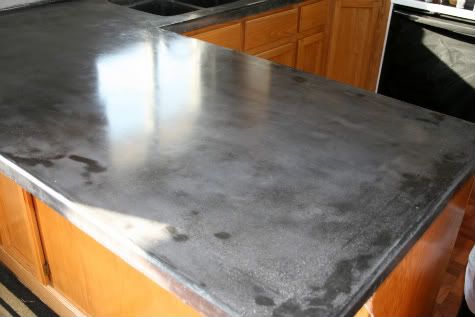 And voila! Gorgeous brand new concrete counter tops!
Next up- back splash! Bet you thought I'd never get there.

xoxo-

Kimberly