Toms
. I love them. I have wanted a pair for. like. ever. But I keep refraining from buying any because I'm a little worried. It could turn in to a serious addiction. One pair could turn in to two, and then in to three, and then four, until eventually they'll be spilling out of my shoe cave in masses. I mean, have you seen all the cute choices? And don't they look super comfy?

Not to mentioned that
for every pair of shoes they sell, they donate a
pair to a child in Argentina
. Awesome!
Some of my favorites:
Now I don't typically care for wedges but these are super cute!
And look at the baby Toms. Aren't they just adorable?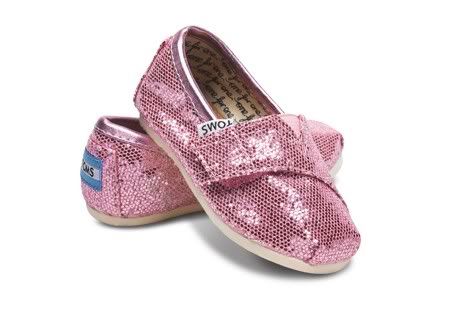 I saw a girl on campus wearing some the other day and I accosted her and made her tell me how comfortable they were. She confirmed my fears when she said, "Don't buy any. You'll never stop. Seriously." And I believe her.
But if someone gives them to me (*hint hint) then I certainly can't be to blame, right? You see, I can be sneaky about this. Christmas is coming up and I'm predicting comfy Toms on my feet for the new year.
xoxo-

Kimberly