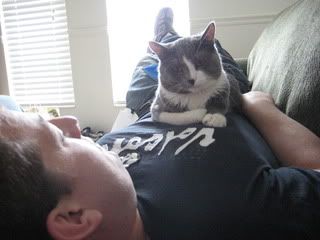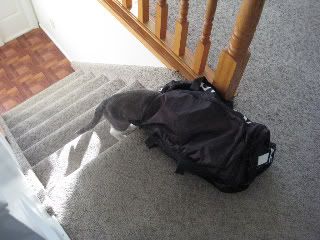 He likes to use our laptops as his own personal heating pads...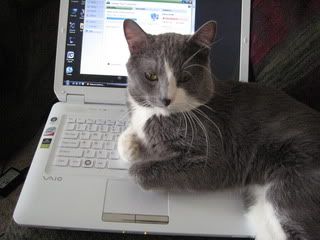 And sometimes he finds it convenient to take a bath on our laptops...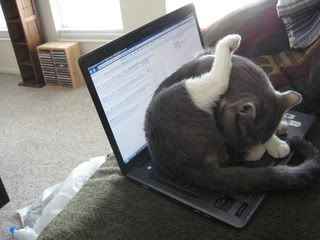 That's okay, because he's such a cute little boy!
And he's the world's best Cuddle Bug...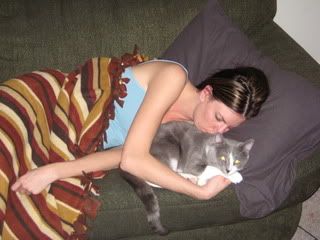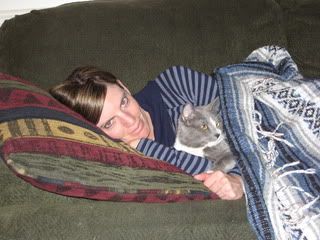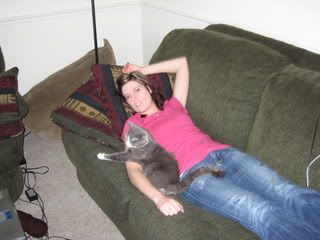 Our little Turkey Burger, Henry. We're so glad you came to live with us.