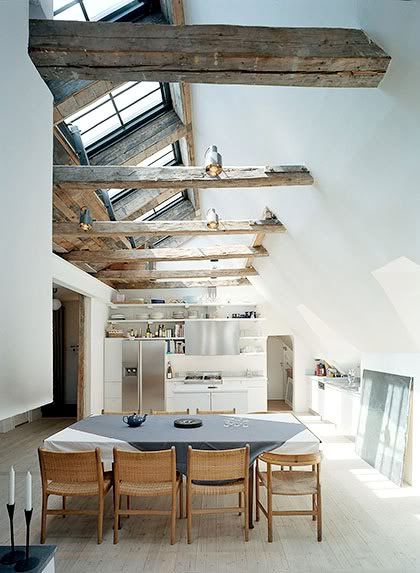 There's nothing like exposed wooden beams to make my heart leap!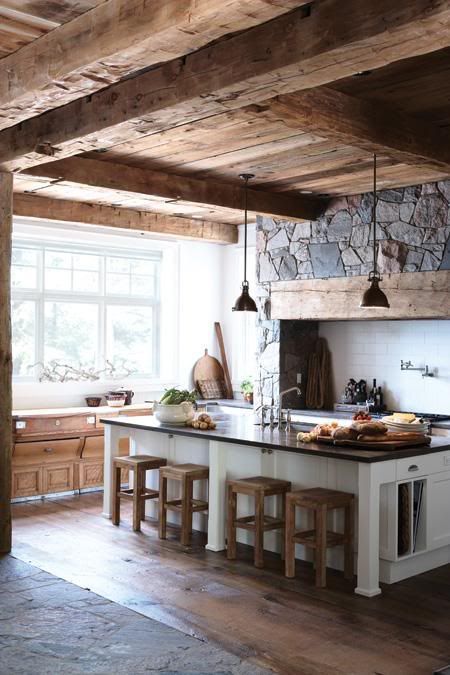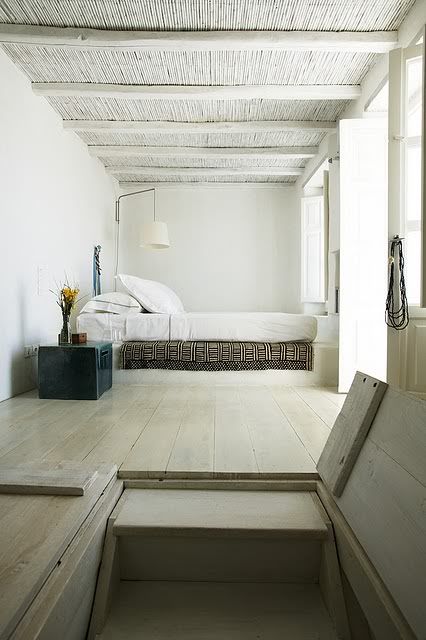 I absolutely love homes that use natural elements like exposed wooden floors or ceilings, stone, rock, and brick, etc.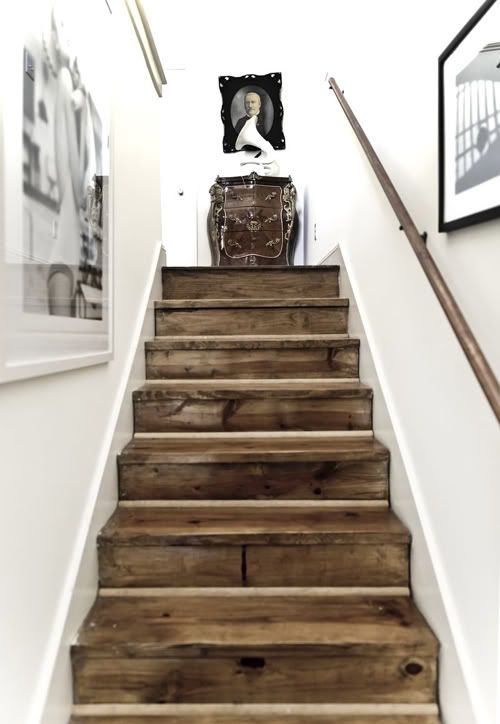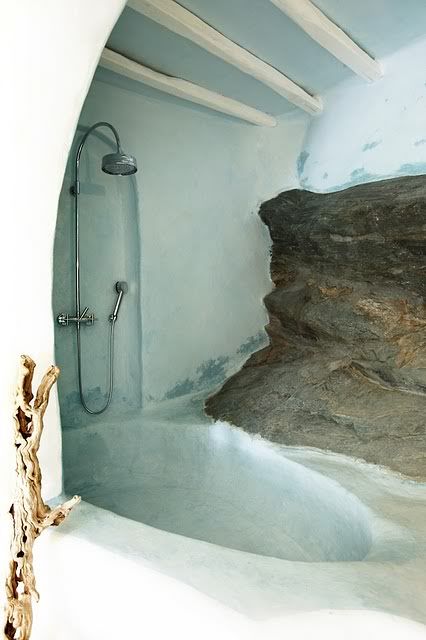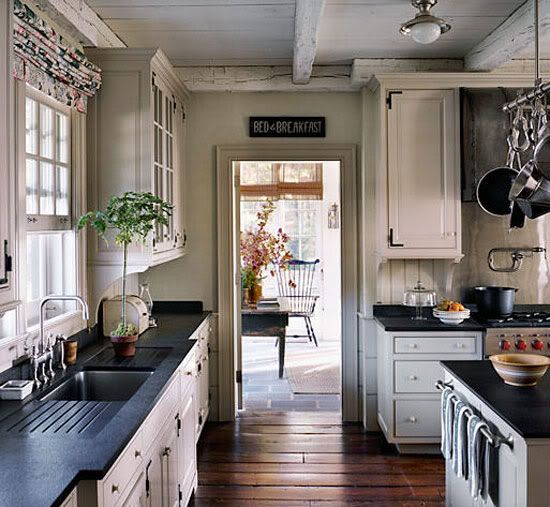 So much prettier than just slapping up a piece of dry wall all the time.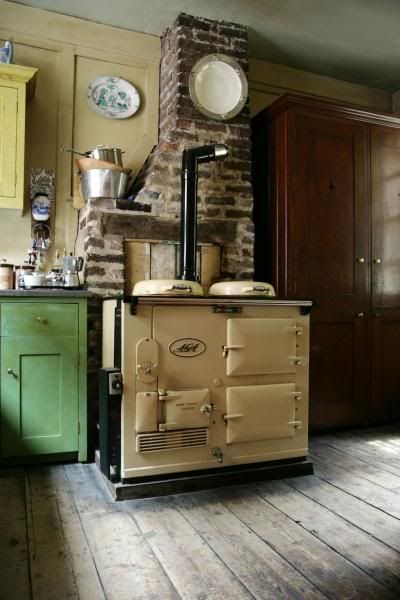 Most of the homes around here are boring cookie cutter, clones of the next home. Ugh.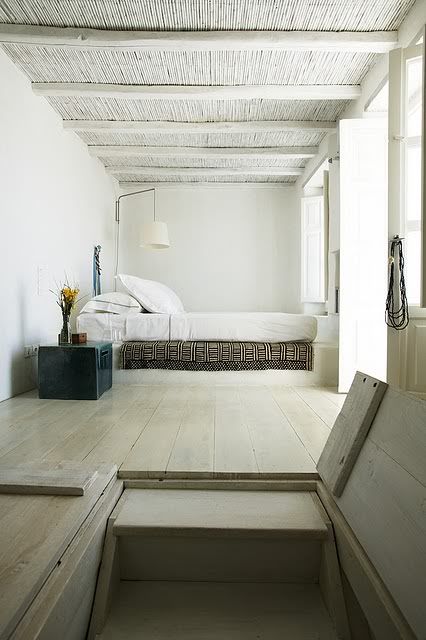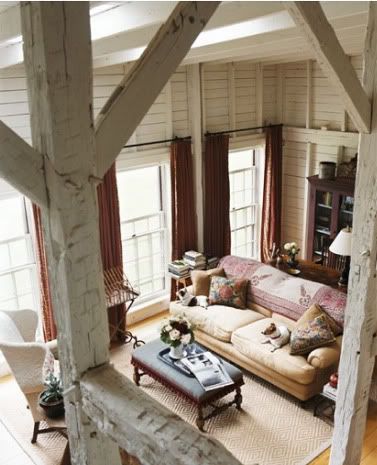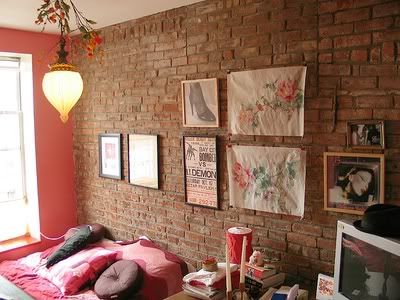 Using a couple of different materials throughout your house can really add that gorgeous detail and uniqueness.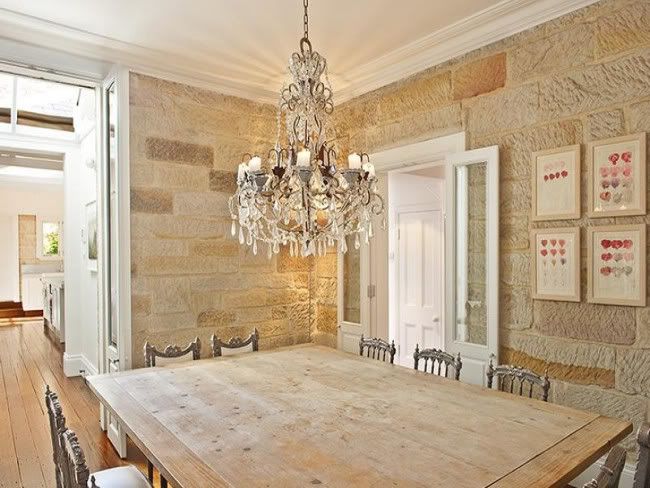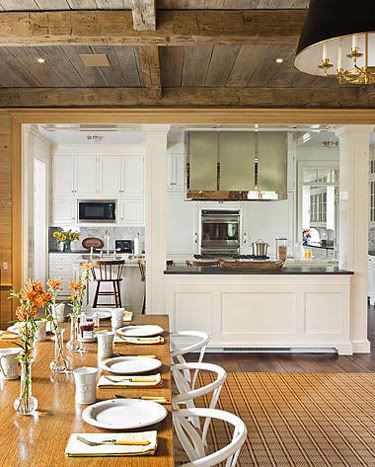 xoxo-Kimberly
Images courtesy of Desire to Inspire, Pretty Little World, Design is Mine, Pure Green, Style Files, Brunch at Saks, and Bliss.