So I know this is a week late, but hey, better late than never!
On Saturday morning we got up early to drive up to Weber Memorial Park for my family reunion. They had an amazing breakfast waiting for us and we stuffed ourselves full.
Here's mom and grandpa at the reunion: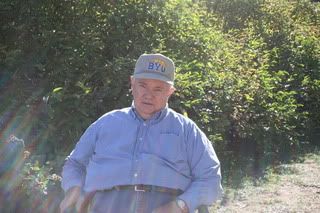 Andy, just chillin: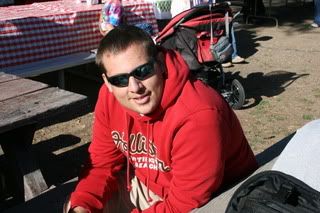 After breakfast, Andy and I took a drive up to Causey Dam to look around. It's so pretty there.
Me at the dam:
This picture doesn't do it justice: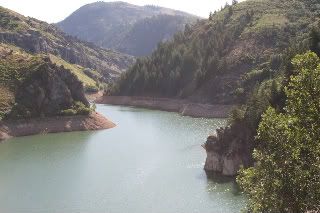 When we got back it was lounging time. We worked on a crossword puzzle (one of our favorite things to do) and then played a game with Jen and Clay. The kids games were being set up complete with a pinata, fish pond, and a bounce house (a first for this year.)
Later, Jen and I helped my mom and my grandpa with the traditional Bingo game. I was on prize patrol so I didn't get to play. :( Oh well. But I did get to play with Jen and Clay's new puppy quite a bit. He's adorable and totally stole the show that day. Everyone wanted to see him.
Jen and Clay (sorry I didn't get a picture of Veritek-sp?):
Andy and I decided that we hadn't stuffed ourselves enough at breakfast so we stuck around for lunch. There was so much food and we ended up eating way more than we should have!

After lunch we said our goodbyes and left to head up to Brigham for Peach Days. On the way there, Andy stopped in an antique shop for me. I was browsing around looking at all the hand stitched linens when Andy called me over. He had found some old Little Golden Books!!!

What a find! I collect children's books and these are some of my favorite. Strange thing to collect, I know, but I love kids books. Especially the ones that remind me of the hours I spent reading as a kid in my bedroom. Of course I had to look through every single book and finally ended up picking out a few of my favorites. Including this one: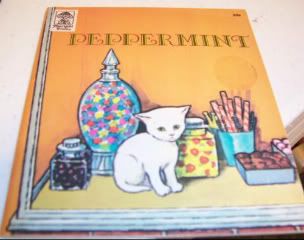 "Peppermint" by: Dorothy Grider

Oh my gosh! I was giddy with excitement when I found that book!

After purchasing my treasures we made our way to Peach Days and the car show. We spent our time checking out all the cars and picking out our favorites.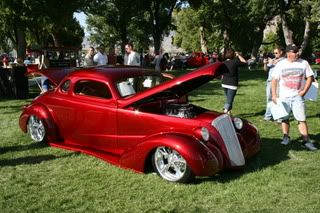 We tried to look at the booths but it was just too crowded so we ended up leaving. By the end of the day we were completely tired out. But it was a really fun way to spend the weekend!